When we think of bees, we often think of honey bees. But did you know honey bees are not native to North America? There are close to 4,000 different species (kinds) of native bees in North America.
Let's Get Started
Honey bees look and behave differently from most native bees. Go outside and see if you tell them apart.

Fantastic!
Fantastic!
SEARCH:
Honey bees live in hives where they lay eggs and store food like honey and pollen. Native bumblebees live in seasonal colonies in holes in trees, walls, or underground. Most solitary native bees build their own nests in similar places to bumblebees, while some species move into the nests of other insects.

Wonderful!
Wonderful!
COUNT:
Are the bees you see in a group or flying solo? Native bees do not live in colonies like honey bees. Honey bees are known to be  "social bees." They live and work together. Except for bumblebees, most native bees are solitary creatures.

Good Job!
Good Job!
LOCATE:
Honey bees are not picky eaters! They will visit and pollinate any blooming flower. Some native bees are also generalists, but many are specialists and only pollinate certain flowers. Look for native bees visiting their favorite native flowers.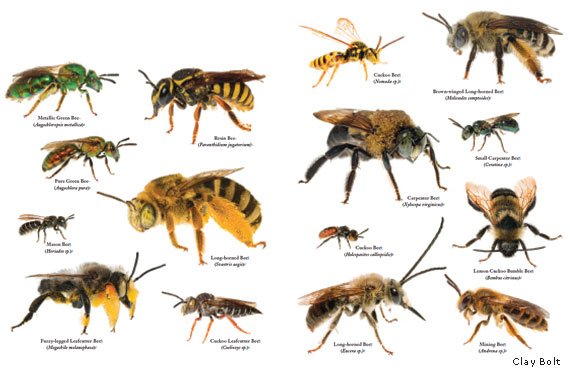 Amazing!
Amazing!
IDENTIFY:
When you picture a bee, you probably imagine them being yellow with black or brown stripes. Honey bees are about 15 millimeters long and have oval-shaped bodies; and they are mostly yellow with brown stripes. Native bees come in a wide variety of bright and dark colors, and sizes ranging from 1 inch long (queen bumblebees and carpenter bees), to only 2 millimeters long (fairy bees)! Try to identify the bees you find.

Great!
Great!
LISTEN:
Wait quietly and listen for the buzzing of bees. Follow the sound to observe the bee. 
Safety Note: Always observe wildlife from a safe distance. Never disturb animal habitats or remove animals from their habitat. And if you or anyone in your family is allergic to bees, skip creating a habitat to attract them.
Document Your Discoveries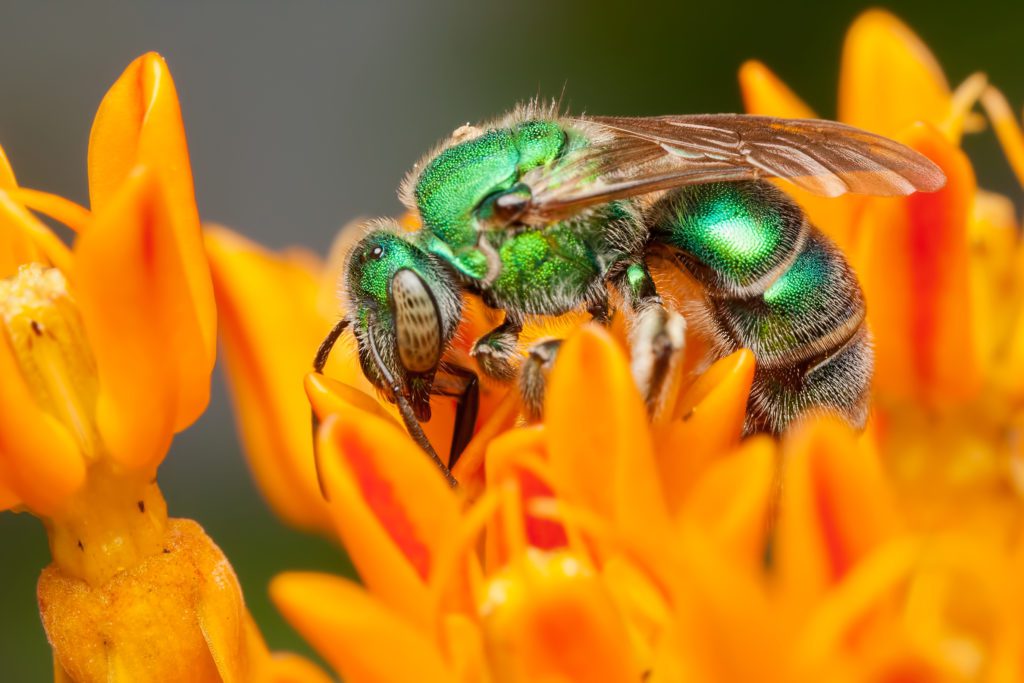 Draw or describe the differences between honey bees and native bees in your Nature Notebook.
What kinds of bees are native to your area?
Show us your bee drawings and photos on social media by using the hashtag

#GreenHour

.
Bonus: Help native bees and Build a Home for Bees or Create a Pollination Station in your yard or other approved area.
Join this year's Great American Campout—right in your yard or another nearby place!