When fall turns to winter, signs that a new season has arrived can be seen all around.
Let's Get Started
After the Winter Solstice, take a nature walk and look for clues that winter is here. Whether you live where it snows or not, if you look carefully, you're sure to find signs of the new season!

Great!
Great!
SEARCH:
For colors. Look for green (evergreen trees and shrubs), browns, yellows and white (winter grasses, flowers and animals), reds and blues (berries), and more.

Amazing!
Amazing!
COUNT:
All of the animals that you see. Look for birds with fluffed up feathers.

Good Job!
Good Job!
LOCATE:
Frost on windows, the ground, and other surfaces.

Fantastic!
Fantastic!
IDENTIFY:
Signs of animals: scat, tracks, cracked nuts, and their homes (webs, holes, and nests).

Good Job!
Good Job!
LISTEN:
What do you hear? Is it quiet? Can you see your breath when you exhale, speak, or sing?
Document Your Discoveries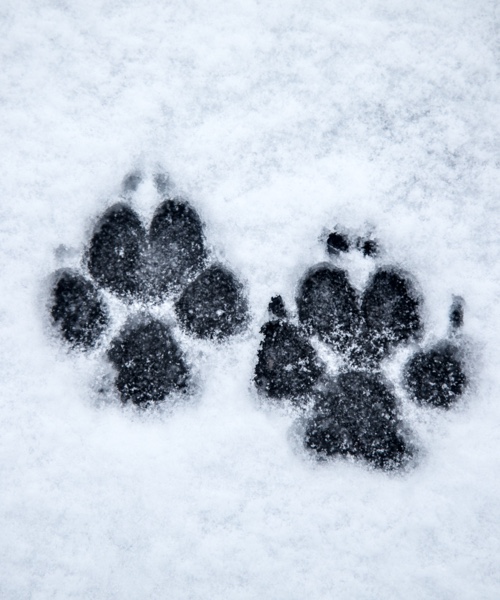 Describe or draw the winter signs you observed in your Nature Notebook.
Remember to watch wildlife from a safe distance. Never disturb any of the animals you find.