Fairy Gardens are tiny homes you create outside for creatures of your imagination. They require more invention than they do space.
Let's Get Started
You can create a miniature imaginary world of any scale — in a flower pot, on a patio, in a quiet corner of the backyard or common area, or any place outdoors– under a tree, inside or on a hollow log, in a planter. A low bench can become the surface for a fairy, elf, dragon, or any imaginary creature's habitat with a few small materials and lots of imagination.
Here are 4 tips to get started: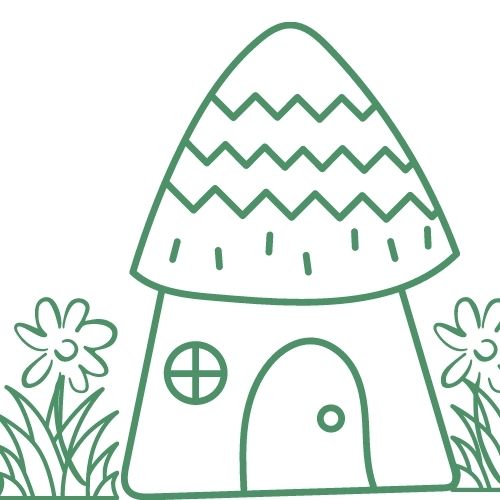 Fantastic!
Fantastic!
Find or create an enchanted place for your fairy village. Choose a location that won't be disturbed, and does not block a path. One option is to choose an outdoor space like a personal garden,  the base of a tree trunk or stump, near bushes or shrubs, or a grassy area.  Another is to use a large flower pot or another large container to create your fairy village or garden display.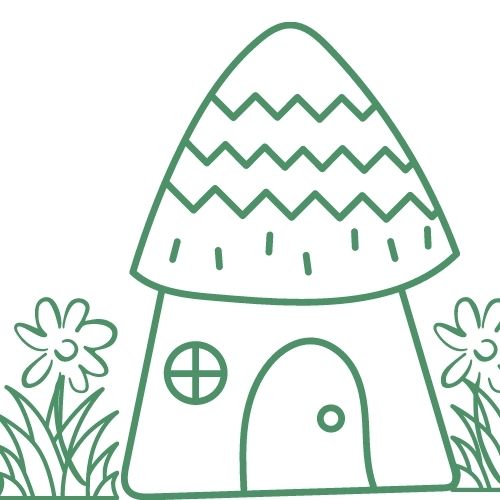 Good Job!
Good Job!
Sketch an idea for shelter for the magical creature of your choice.  Be sure your design has what is needed in any habitat– food, water, cover, and a place to raise young/or housing.  Think about what your creature likes to eat, how they like to drink, and where they would want to live. Make it look inviting! Make a sign,  places to sit –a swing or bench made of sticks, and anything else they might like.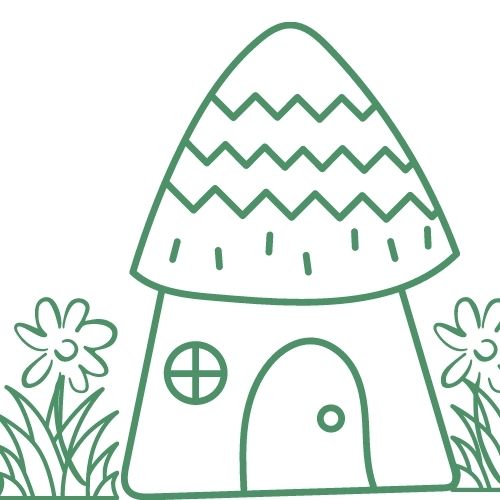 Amazing!
Amazing!
Choose your materials. Provide small, natural loose parts that contribute to the construction of a miniature fantasy world where fairies, gnomes, elves, or dragons might reside. Materials like moss, grass, small flowers, pebbles, rocks, or mulch. You can make your shelter out of something like a flower pot, cup, bottle, milk carton, sticks, or rocks.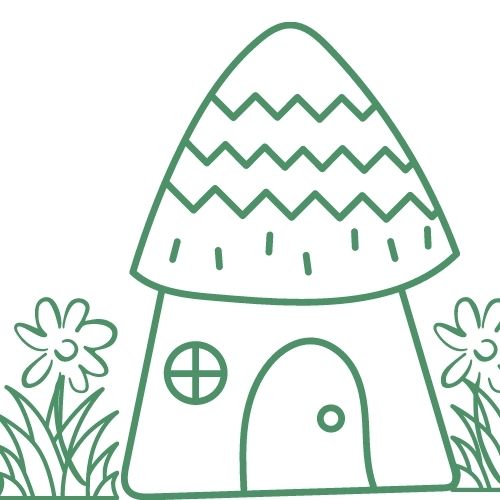 Amazing!
Amazing!
Assemble your village or garden. Use your sketch to help you assemble your village or garden.  Leave a note and see if anyone responds.
Document Your Discoveries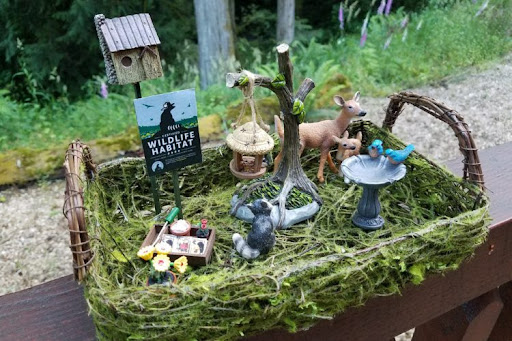 Sketch and describe the creatures who might visit your fairy village or garden  in your Nature Notebook.
Draw or photograph your village or garden and share them on social media with

#GreenHour

.
Bonus: Take your village or garden to the next level by giving it a seasonal theme, and create a mini "Certified Wildlife Habitat" sign to show your commitment to wildlife. For more examples and ideas check out Crafting for Critters: Holiday Habitat.