A microhabitat is a small area that differs from the surrounding habitat. Its unique conditions may be home to species that may not be found in the larger area.
Let's Get Started
Microhabitats can be temporary pools of water or puddles, a decomposing log, under rocks, leaf litter, or the interior of an ant bed.
See what kinds of microhabitats you can find in your area.

Great!
Great!
SEARCH:
Look for logs, tree stumps, large rocks, piles of leaves, clumps of grass, pools of water, or other moist areas. Areas where the level of light, temperature, and moisture are different from their surroundings.

Awesome!
Awesome!
COUNT:
How many microhabitats can you find? You may find a variety of different species within a single microhabitat. How many different types of plants and wildlife can you find?

Amazing!
Amazing!
LOCATE:
Wooded areas can be an excellent place to start looking for micro-habitats. It doesn't have to be a forest–a park, your backyard, or even the area under shrubs near your home can host a tiny world.

Wonderful!
Wonderful!
IDENTIFY:
Do you recognize any of the plants or creatures that you find? Can you find a pill bug, "roly-poly," or other insects? Take pictures, draw and/or write the descriptions of what you find so you can research them further later on.

Fantastic!
Fantastic!
LISTEN:
While you explore and search for micro-habitats, stand still and listen for rustling leaves, buzzing, chirping birds, and calls of other creatures all around you. 
Safety note: Always have an adult with you when heading out on a search for wildlife. Be careful not to disturb any habitats you find, and always observe wildlife from an appropriate distance. Be sure to lift any logs or rocks slowly and gently place them back down. Wear gloves to protect your hands.
Document Your Discoveries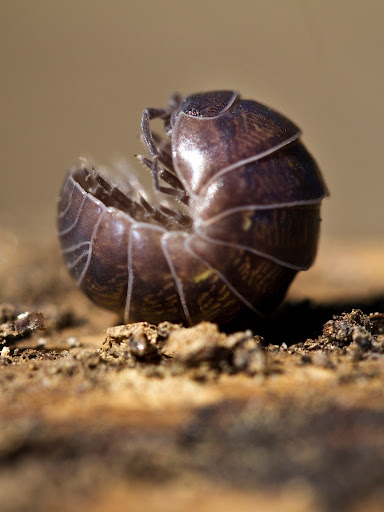 Sketch and describe the different microhabitats you find in your Nature Notebook.
List the kinds of plants and wildlife you find.
Bonus: Show us your microhabitat drawings and photos on social media by using the hashtag #GreenHour.