Go on a nature walk and focus on summer flowers.
Let's Get Started
Go on a flower hike to collect and/or photograph the flowers you find. Gather a handful of flowers to press or use in lots of fun craft ideas.
Flowers that press nicely are flat with fewer petals and will press better, like daisies or violets than those with a lot of petals. Don't forget to look at trees, shrubs, grasses, and groundcovers that bloom throughout the summer.
Note: If you're not in your own yard or flower pots, be sure you have permission to collect the flowers.
How to Press Flowers
Lay the flowers on one half of a paper towel sheet. Fold the other half of the paper towel over the flowers.
Place the folded towel inside a section of a newspaper that is several pages thick. (The newspaper will absorb moisture from the flowers, preventing it from seeping through to the pages of the book you'll use for pressing.)
Flatten your flowers with books. Set heavy books on top. The extra weight will help flatten your flowers even more.
Change the paper daily. Carefully transfer the flowers to a new piece of paper towel and insert into a fresh newspaper before setting the books on top for pressing.
Repeat this step for three days, then your flowers should be dry and flat.
Get Wild and Crafty with Your Pressed Flowers
You can arrange and glue the pressed flowers on a piece of paper to create art projects, make a bookmark, or a greeting card. They can be used to decorate almost anything.  You can even use your new flower pressing skills to make a pressed flower placemat.

Tip: You may want to cover your finished design with clear contact paper. It will protect the flowers and keep them from falling apart.
Document Your Discoveries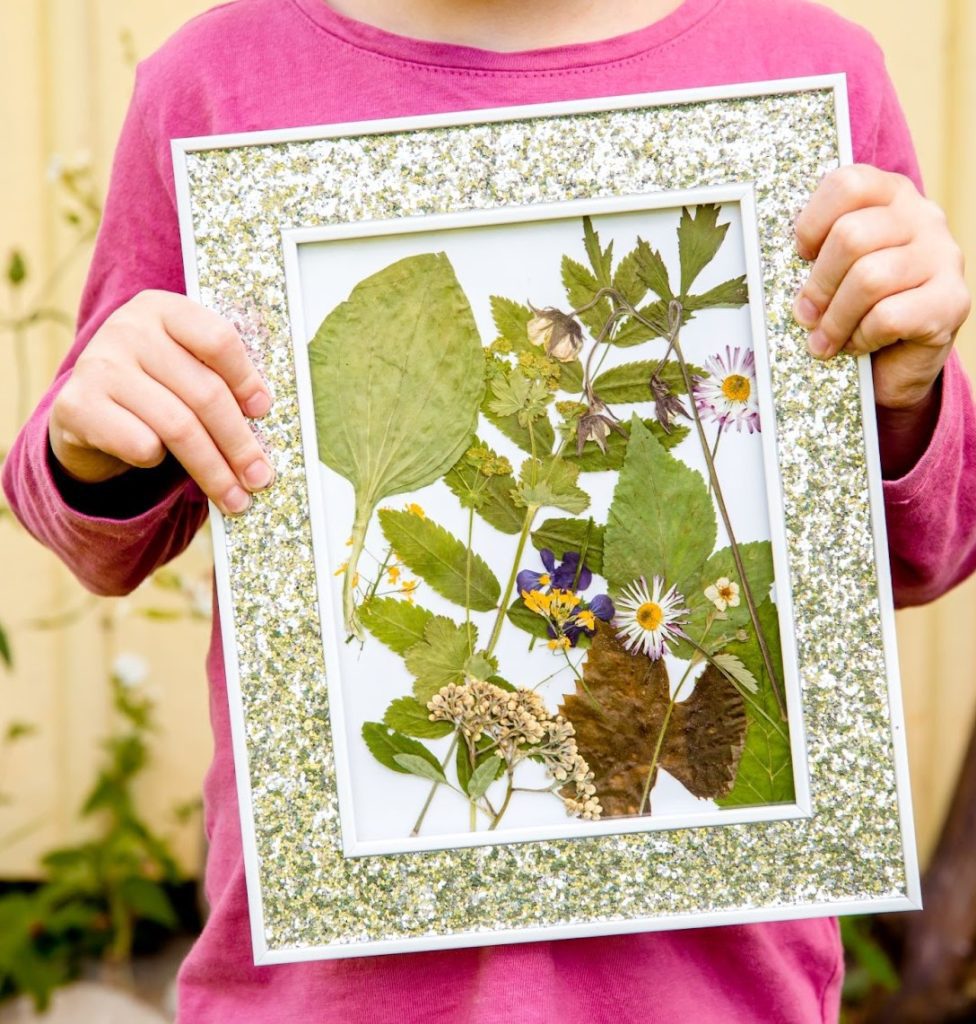 Draw or describe your bracelet in your Nature Notebook.
Bonus: If you are not in an area to pick flowers – take photos or draw pictures of flowers to send them to friends. Show us your photos and drawings on social media by using the hashtag #GreenHour.
Join this year's Great American Campout—right in your yard or another nearby place!