Each February, for four days, the world comes together for the love of birds.
Let's Get Started
The Great Backyard Bird Count is a global effort to collect data on wild birds and to display results in near real-time. Your observations help scientists better understand global bird populations before one of their annual migrations.
Here's how to be part of the world's largest biodiversity-related community projects and have fun Bird Watching.
---
To participate, all you have to do is watch birds for 15 minutes or more, at least once over the four days, February 17-20, 2023, and report your sightings to Great Backyard Bird Count!
You can start by watching for birds from one location in your own backyard or neighborhood or head to a local park or trail to look for different birds than what you find in our yard or neighborhood.
You can report birds you find on the move, like nature walks, hikes, or special outings.
You can even report a bird or group of birds you saw while doing something else.
You can enter more than one checklist and go birdwatching several times, sitting, moving, or just incidentally.
Participating is easy, fun to do alone or with others, and can be done anywhere you find birds.
---
Review the links below to determine the easiest way for you to contribute to this important effort.
If you are new to the count, try using the Merlin Bird ID app and create a free Cornell Lab account.
If you have participated in the count before, try the eBird Mobile app to enter your list on a smartphone or enter your bird list on a computer using the eBird website.
*Note for Parents: Watching birds is a safe and enjoyable activity we can do during the Covid global pandemic. For the 2021 Great Backyard Bird Count, please comply with all current Federal, First People's lands, or municipal Covid-19 regulations and guidelines. This includes, but is not limited to, social distancing and wearing a mask when birding with others.
Document Your Discoveries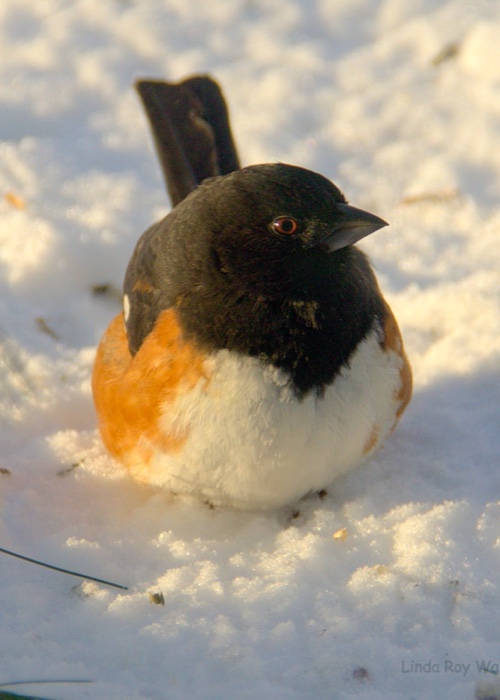 Add to your Bird List in your Nature Notebook.
Learn more about winter backyard birds.
Bonus: Join the Great Backyard Bird Count and become a citizen scientist.