Tree Squirrels are easy to spot and fun to watch!
Let's Get Started
Squirrels scamper and scurry, gather and bury, chase and chatter—all day long. Chances are wherever you live, tree squirrels live nearby. They can be found regularly in parks, backyards and along city streets.
Head outside for a closer look and pretty soon you will be an expert tree squirrel-watcher.
Can you spot the following tree squirrel behaviors? Check off each one you see.
Document Your Discoveries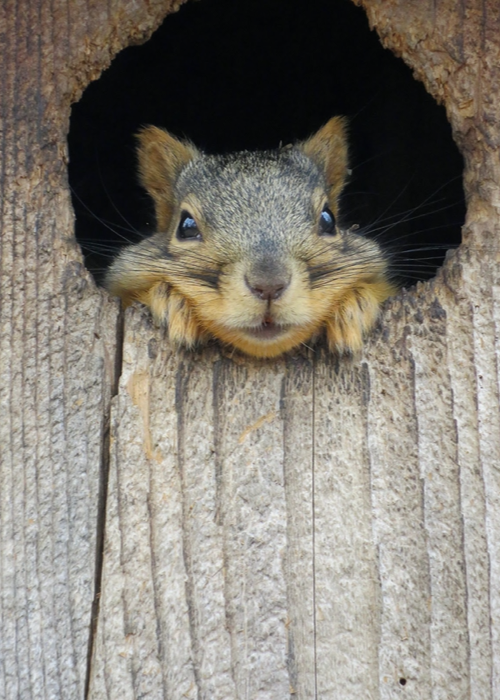 Grab your Nature Notebook and start a squirrel study. Stake out a spot to watch squirrels. Pretty soon, you'll be an expert squirrel-watcher.
Bonus: Watch this fun squirrels snacking video from our friends at Ranger Rick.