Your neighborhood is home to many types of plants and wildlife. You can make a game out of looking for them by playing WIld Bingo.
Let's Get Started
Find a place to sit and see if you observe any of these or other wild things.
Animal hole
Tree with Needles
Acorn
Wild Animal Track
Tree Stump
Mushroom
Flying Bird
Source of Water
Seed
Rock
Squirrel
Earthworm
Nest
Spider Web
Flower
Wild Animal Scat
Cloud
Moss
Singing Bird
Feather
Pine Cone
Pill Bug
Tree with Leaves
Grass
Document Your Discoveries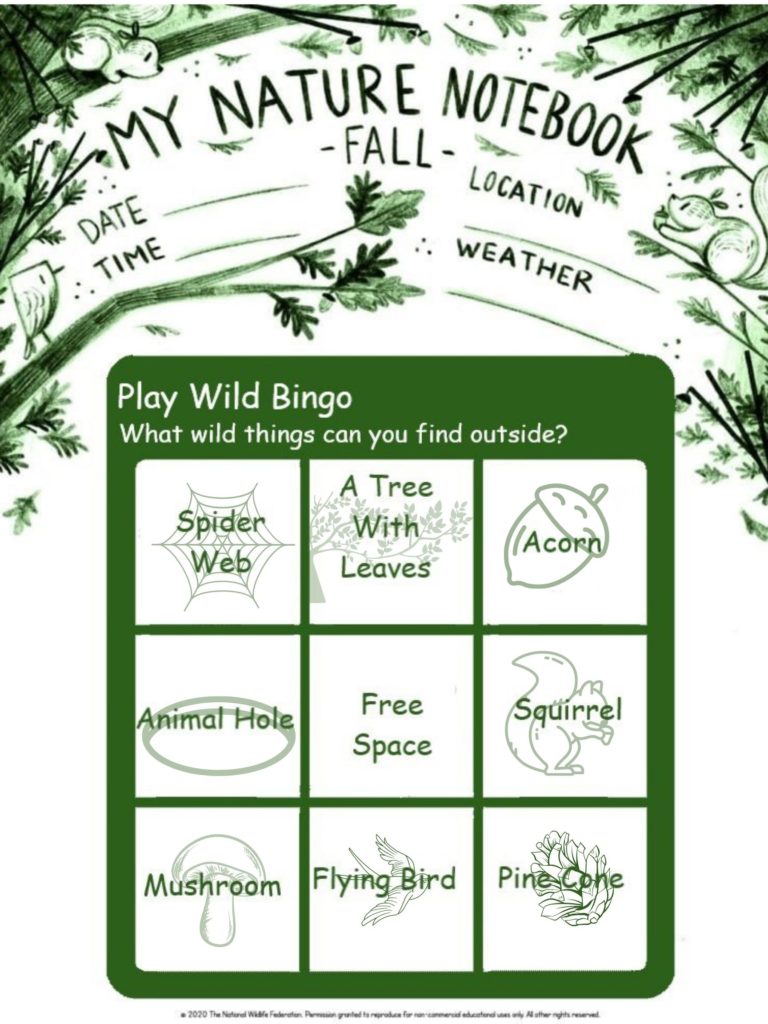 Draw your bingo card, describe your discoveries in your Nature Notebook, or download the card pictured by hitting the "download" button below.
Make a list of the wild things you find that aren't on your bingo card.
Bonus: Show us your bingo cards and wild pictures and drawings on social media by using the hashtag #GreenHour.