Let's Get Started
Here are five ways you can have more fun on Halloween with family and friends outside.
Document Your Discoveries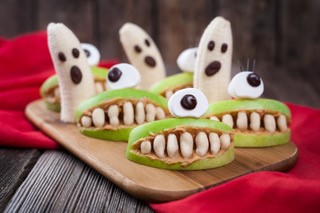 Make a journal entry in your Nature Notebook and list your favorite activities of the season.
Snap a photo or draw a picture of your treasure map or spooky snack creations.
Bonus: Share your drawings and photos of your treasure maps and spooky snacks on social media with the hashtag #GreenHour.