Let's Get Started
Ask an adult to join you on a night time walk and see "whoooo's" calling! If you're lucky enough to hear an owl, try calling back.

Great!
Great!
SEARCH:
Before you start your search use field guide or look online at Owlinstitute.org  or  allaboutbirds.org to find out which owls live in your area, where to look for them, and what sounds they make.

Fantastic!
Fantastic!
COUNT:
There are 19 species of owls living in the United States. How many different species live in your area?

Fantastic!
Fantastic!
LOCATE:
When you hear an owl calling, remember the spot and go back in the daytime to see if you can find any other owl signs like a stick nest, pellets or whitewash on a tree. You may even see the owl.

Great!
Great!
IDENTIFY:
Practice identifying owls by their photos and sounds. Can you hoot like an owl? The hoots of a great horned owl sound like this: "hoo-hoo-HOO hoooo hooo." A barred owl seems to ask, "Who cooks for you? Who cooks for you all?"

Fantastic!
Fantastic!
LISTEN:
The best way to track owls is by listening. Be very quiet and listen for owls and all of the night time sounds. Don't hear any owls? Don't worry. Try again another time or in another place. You will enjoy all the other night sounds you hear.
Document Your Discoveries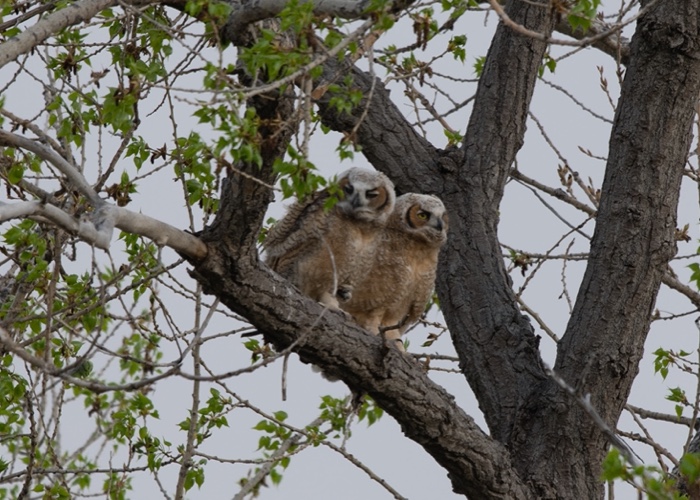 Record your observations in your Nature Notebook.
Add any owls you identify to your Bird List.