Let's Get Started
What does winter look like in your neighborhood? You will find winter's beauty whether your neighborhood is covered in snow or not. All you have to do is go out and look.

Great!
Great!
SEARCH:
Before you start your winter photo expedition, think about where you want to go and what your subject matter will be. Whether you are looking for wildlife or capturing beautiful landscapes, here are some helpful tips to get the perfect nature shot:
Think of your camera's viewfinder as a picture frame. Make sure your subject fills the frame.
Small things can "disappear" if you shoot from too far away.
Turn your camera sideways for vertical subjects (ex: trees)
If your subject is on the ground, like a bird or bug you may want to get lower to line up your shot.

Great!
Great!
COUNT:
Think you have a good shot lined up? Go ahead and shoot. But then count to 10 and take another shot. With patience, you may turn a good shot into a great one! 

Fantastic!
Fantastic!
LOCATE:
Where is the sun? Be sure to always shoot with the sun behind you or to the side and your subject will come out just right. If you shoot toward the sun, your photos may come out too dark. You can also take great photos on a cloudy day.

Awesome!
Awesome!
IDENTIFY:
Learn about your subject matter. If you see an animal or plant, and you are not sure what it is, look it up. By learning about how animals behave in winter or what plants provide berries, you will be better prepared to find natural wonders. Websites such as iNaturalist.org and bugguide.net can help you identify species. You can also report what you discover as a citizen scientist on these websites.

Great!
Great!
LISTEN:
For sounds besides the crunch of your feet on the snow or wind blowing. Do you hear any birds or squirrels making noises on the ground or overhead? 
Document Your Discoveries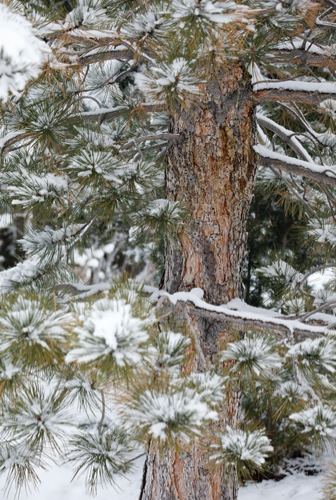 Record your observations in your Nature Notebook.
Once you have a great photo, enter Ranger Rick's "Your Best Shots" photo contest! 
Share your best winter nature photos with us and tag #greenhour.