Birds do much to help the environment like pollinating flowers, controlling pests, and spreading seeds. This spring give nesting birds a big thank you with these simple gifts.
Let's Get Started
These gifts for birds can go in your backyard, on your patio, or even outside your window.

Fantastic!
Fantastic!
Make a bird feeder.
You can make a simple bird feeder with a pinecone or by filling a small mesh bag with birdseed and hanging it from a branch. Birds are really the only wild animals you should feed artificially.

Awesome!
Awesome!
Provide a watering dish.
Take a wide shallow dish and fill it with water. Create a base for your dish using something like an upside-down flower pot or bucket. Instant water and bird bath!

Fantastic!
Fantastic!
Make a nesting station.
Create a pile or small basket of things birds can use to build their nests. Search for things like dry twigs, leaves, grass (make sure the grass pesticide-free), plant fluff, moss, and/or pine needles. Add household items like string, bits of cloth and dryer lint.

Wonderful!
Wonderful!
Put up a birdhouse.
Some of the most common backyard birds that use houses are chickadees, titmice, bluebirds and wrens. But you can attract other species depending on where you live—and the kind of box you put up. Use our guide to make sure you're choosing a box that will help your local birds.

Fantastic!
Fantastic!
Plant a bird buffet.
Your local birds rely on native plants for survival. Seeds, berries, nuts, and fruits produced by native plants are key food sources for many bird species. Plus, tubular flowers offer nectar to hummingbirds and orioles.
Document Your Discoveries
Draw or describe your backyard gifts in your Nature Notebook.
Did you see any birds visiting? Note what you saw them doing.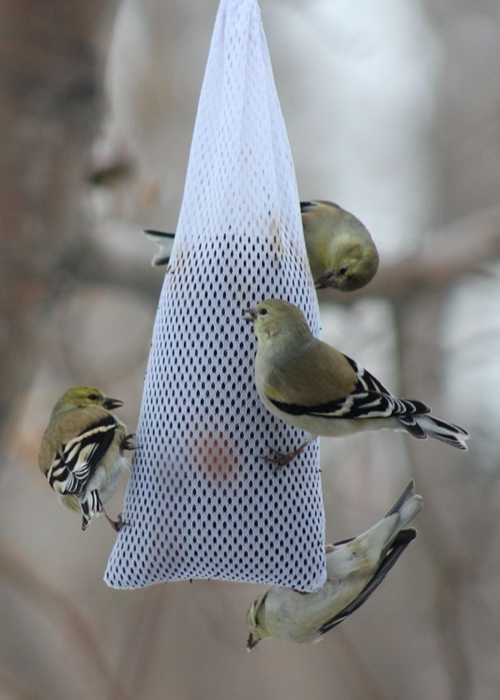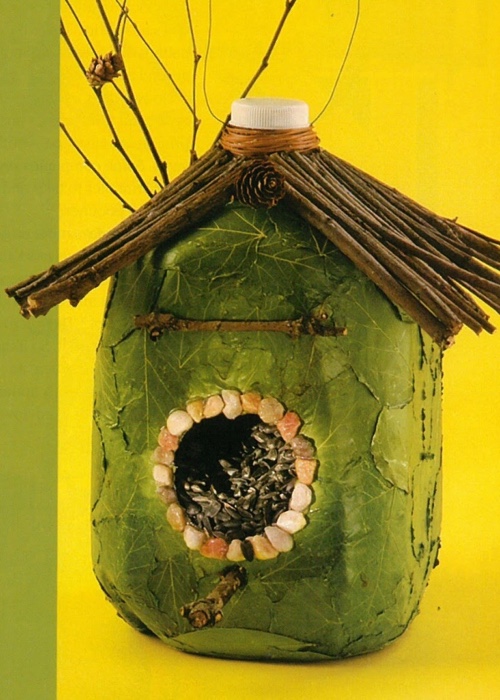 Bonus: Take a photo or draw a picture of your backyard gifts for birds and have a parent help you share it on social media with #GreenHour.