When fall comes and the leaves start turning beautiful colors, look around you with the eyes of an artist.
Let's Get Started
Go outside and look for leaves at home, at school, in a park or anywhere you find them as long as it is safe. Look for all different shapes, sizes, and colors. You can use leaves you found on your Leaf Patrol or that you gather now.
Fall leaves come in many colors. Which colors did you find?
Document Your Discoveries
Lay out your leaves noticing the different shapes and colors. Start putting them together to make art. Can you arrange your leave into the shapes of animals like these?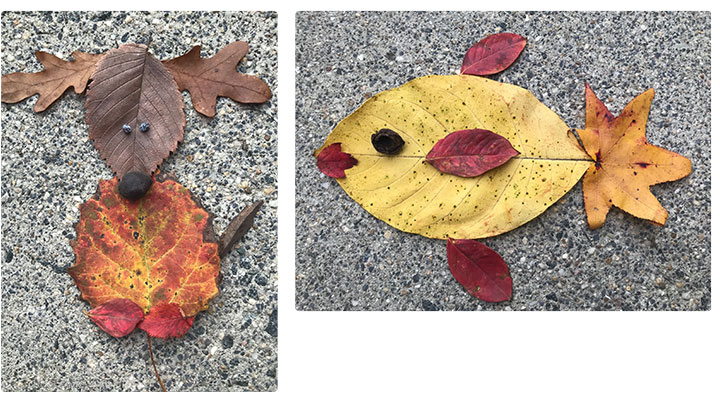 Create a Leaf Animal
Arrange your leaves into the shape of an animal.
Glue the leaves in place on a piece of paper.
Add this to your Nature Notebook or give it as a gift.
Bonus -Take a photo and share your animal art with leaves with us at

#greenhour

.