Build a rock pile or stone sculpture to create land art.
Let's Get Started
Did you know the art of balancing stones is prehistoric? Creating rock piles and sculptures has origins across several cultures. Rocks were stacked on top of each other to create stone art or "cairns" for different reasons.
Today, many people are rediscovering this art by stacking and balancing stones as a way to relax and share their creativity with others.

Awesome!
Awesome!
SEARCH:
Head outside to safely look for rocks of various sizes. You may find them in your backyard, in your neighborhood or nearby wooded area. Be careful not to dismantle landscaping or public property.
Look for a heavy stone that has a relatively flat top for your base.
Be sure to bring your parent, friend or family member with you. (Plus they can help you carry your rocks.).

Great!
Great!
COUNT:
All of the rocks you see along the way. Then determine how many you think you need for your rock sculpture. Be sure to gather rocks of different sizes.

Amazing!
Amazing!
LOCATE:
Once you have located all of your rocks. Find the best place to build your rock art. It could be a small pile of rocks in a public place to delight anyone who sees it or a permanent addition to your yard or balcony.

Wonderful!
Wonderful!
IDENTIFY:
Just for fun try to determine what types of rocks you are using in your rock masterpieces. Go online to see other examples of rock piles and structures throughout history.

Great!
Great!
LISTEN:
Always be mindful or local ordinances and never disturb natural areas. Read aloud any park rules. Talk about how you and your family can practice being respectful of wildlife and the natural environment.
Document Your Discoveries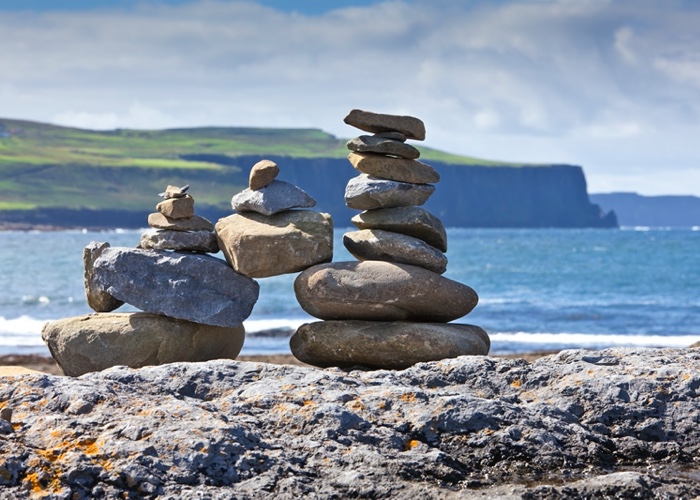 Grab your Nature Notebook and sketch your rock sculptures.
Take a photo of your masterpiece made from rocks and share them with us. #GreenHour
Bonus: If the ground is covered in snow where you live, make an animal sculpture out of show.